| | |
| --- | --- |
| | Repairs |
| | Spring Turn On Service |
| | Winterization |
| | Turn Off Service |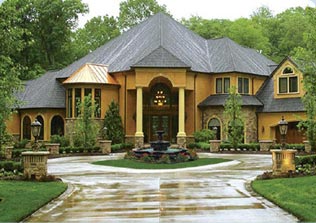 Servicing & Repairs
Done Right

We work hard to service your system and/or get you back up and running if your irrigation system fails or has issues. And becaue we're also a lawn care company, we work hard to clean up after our work so that your yard and landscaping continue to look their best.


An automatic sprinkler system is no longer considered a luxury - it's an absolute necessity. When you choose Yards By Us to service or repair your irrigation system, you are making an investment which will not only help the environment by saving water, but will help save you time and money. Call us today for a free estimate!
Save Time




When Yards By Us services or repairs your automatic sprinkler system, we're helping you take the work and worry out of watering your lawn. Don't go back to tripping over sprinklers, fixing leaky faucets, or hauling hoses around the yard. While you're enjoying your free time, your lawn enjoys the right amount of water in the right spots and at the right time.

Save Money




With our servicing and repair of your system, Yards By Us can help you add value to home while helping you save money on your water bill. Gone are the days of forgetting to water your lawn, or over watering which can damage your lawn and expensive plant materials. An automatic sprinkler system ends those mishaps, and will protect and extend the life of your landscape.

Save Water




All of us must do our part to protect and preserve our environment. The best place to start is with the most precious natural resource of all: water. Most homeowners use 50% more water than their landscape requires. The solution isn't just watering less, but watering more efficiently. This means using the right amount of water, evenly distributed in the right place at the right time. Irrigation service and repair by Yards By Us can help to make sure you're using just the right amount of H2O.




We service and repair most major irrigation brands.