Trees are our most valuable assets, and they provide us with countless memories and benefits. However no tree is absolutely safe, and at times even healthy trees fail. The Yards By Us expert arborists are able to help. Our fully-insured and expansive list of Tree Services will offer the perfect solution, no matter what your need is! The Yards By Us expert tree service consultation will include a recommended course of action and care guidelines. Contact us to schedule your consultation.

You shouldn't trust your trees to just anyone. Improper pruning techniques can cause trees to become unsafe and unhealthy. Our experts at
Yards By Us
have the proper training and education to prune your trees properly!

The most common reason to prune a tree is to provide clearance from structures and overhead wires. Tree limbs that are too close to a roof can cause damage because the roof does not dry adequately after wet weather. Also, squirrels and other animals can use tree limbs to access your attic. Branches that are too close to overhead wires can produce dangerous situations and can also cause interruptions in utility service.

Trees can be pruned to promote health and vigor as well as to increase the structural stability of a tree. Pruning trees improves air flow between the branches and allows for better sunlight penetration. A properly pruned shade tree dries quicker, which makes it much less susceptible to insect attacks and fungal disease. A properly pruned tree will also allow wind to pass through the tree and reduce the chances of damage during high winds. Removing weak crotches and rubbing or crossing branches helps the tree stay strong and healthy.

You shouldn't trust your trees to just anyone. Improper pruning techniques can cause trees to become unsafe and unhealthy. Our experts at Yards By Us have the proper training and education to prune your trees properly!
Tree Removal
At Yards By Us, we specialize in tree removal. We can safely remove any tree from a property regardless of size, location, or condition. By utilizing our state of the art equipment, expert climbing skills, and extensive experience: we make even the toughest jobs look easy. In fact, we specialize in the removal of the large and hazardous trees. Our teams of skilled climbers have many years of experience in dealing with all types of difficult situations, such as limited access areas, nearby utility lines, and trees with extreme decay. There are often situations when removal of a tree becomes necessary. For example: - Dead, dying, diseased, or hazardous trees - Obstruction or crowding - To allow for construction - Replacement by a more suitable specimen We are well qualified in crane removals, and because of our well-known experience in this area Yards By Us Tree Service is often hired by other contractors to help them in their endeavors.
Cabling & Bracing
Installing steel cables between major limbs reduces strain and helps support the tree. Cabling also helps reduce stress damage from high winds and excess ice or snow weight. For large, weak, or split limbs, bracing is used to give direct support and reduce twisting strain on the tree. Using Metal rods and cables Yards By Us Tree Service can help reinforce your tree to avoid further damage.
Lot & Land Clearing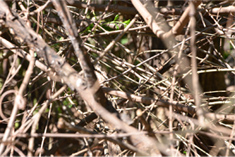 Yards By Us Tree Service is fully equipped with the most state of the art equipment to handle all of your lot and land clearing needs from 1 to 50 acres. Whether you need land cleared for new construction, renovations, or landscaping, our teams of experienced arborists make small or large jobs run efficiently, which gives us the ability to always keep a competitive edge. Yards By Us works with many builders, developers, contractors, and homeowners in the Triad and we have built a reputation for excellent workmanship, fast turn-around time, and competitive pricing.


Storm Damage
If you have downed trees as a result of storm, tornado, hurricane, wind, snow, or ice damage: don't worry… call Yards By Us! We safely and efficiently remove those trees from your property, we have a specialist on hand ready to help get your property and life back in order. We even offer roof tarping as a quick fix to any immediate storm damage from trees. Let us put our years of experience to work for you!
Hazard Assessment
Yards By Us Tree Service can routinely inspect your trees for common hazards that may have a direct impact on your safety, such as:

- Proximity to utility lines and other structures
- Broken or partially detached limbs
- Decay or rot
- Potential damage to root structure due to construction or other grading and landscape issues.
Additional Tree Services

Tree Topping

-

although this is no longer a recommeded practice by arborists, if a tree absolutely needs "topping" we can assess that during our inspection process.

Tree Planting & Transplanting

-

Yards By Us Tree Service can plant new trees or even move a tree from one location to another.

Tree Spraying

-

From Dormant Oil spraying in the winter to insect elimination in the summer, no tree is too large or too small. Yards By Us Tree Service can even spray fruit trees for better production.

Deep Root Feeding

-

Keep your tree healthy and ensure your tree's roots won't come to the surface looking for water and nutrients.

Root Barricading

-

If you are concerned about roots near a foundation, wall, or driveway, Yards By Us Tree Service uses root barricading methods to ensure a root-free zone.

Crane Service

-

The Yards By Us crane is by far the best way to remove unwanted trees in hard to reach places.

Elevating Canopy

-

Removing lower branches from a tree can help provide clearance for buildings, vehicles, pedestrians, and views. The expert arborists at Yards By Us are highly skilled and educated in the art of safely and accurately pruning trees.

Dead Wood Removal

-

If you have a tree with dead, dying, diseased, crowded, and weakly attached branches, Yards By Us Tree Service can expertly remove hazardous parts from the crown of the tree.

Crown Thinning

-

Yards By Us Tree Service provides selective removal of branches to increase light penetration and air movement through the crown.